Breaking a 110-day dry streak, per meteorologists, it is raining in the valley. According to the National Weather Service, 0.35-inches of rainfall was measured at Sky Harbor earlier this morning, and scattered rain is in the afternoon's forecast. Today's rain emphasizes the importance of having window sealant installed around your home or office building's windows, ensuring they are adequately sealed.
Why Properly Sealed Windows is Essential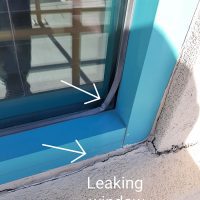 While rain is a welcome sight – especially as it is expected to bring cooler temperatures to the valley – there is the potential for unwanted problems when it leaks through gaps around the windows of your home or office.
That may include water damage to the windowsills, or in the case of heavy rain, surfaces near the windows. Unsightly water stains can also develop. One of the most common reasons for leaks is missing or aging caulking.
The best method for sealing leaks, both water and air, is to contact a professional about window sealant. Sealants have excellent adhesion, and once cured, work to prevent costly damage by repelling water and moisture.
The Benefits of Window Sealant
Besides preventing water damage, window sealant offers many additional advantages, including improving energy efficiency and reducing sound transmission by sealing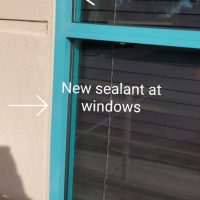 air leaks. Sealing air leaks also works to regulate temperatures, promote a more comfortable living and working environment, and save you money on heating and cooling costs.
Schedule an Appointment Today
Royalty Sealants is one of Arizona's leading window sealant contractors. Our expertly trained and experienced professionals specialize in installing caulking, sealing, and joint systems. We recently expanded our service offerings to include fire caulking.
The most durable products are used to prevent problems, enhance comfort, and improve energy-efficiency. Window sealant can also help reduce sound transfer, and fire caulking can prevent structure fires. Our services are essential for promoting occupant safety and protecting the valuables within your home or office.
Various types of window sealants may be used, depending on the project's specific requirements, and it's crucial to choose the correct material. That is done after visualizing your property's windows and additional openings.
To request an estimate and schedule an appointment, please contact us today at (623) 915-5624.
Resources:
"Major cool-down as rain finally moves into the Valley!" (2020, December 10). 
ABC15.
National Weather Service [@NWSPhoenix]. (2020, December 10). 
Twitter.